Virginia Beach Kids Dental Fillings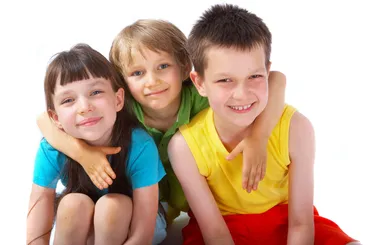 When you bring your child in twice a year for their routine checkups, we will examine their teeth and look for warning signs of decay or gum disease. If we do detect a cavity during their exam, don't fret! This is an easy issue for our pediatric dentist, Dr. Elleni Kapoor and her friendly dental team, at General Dentistry 4 Kids in Virginia Beach, VA, to treat.
How is a cavity treated?
As long as the cavity isn't too large, your Virginia Beach, VA, pediatric dental team will be able to remove the decayed portion of the tooth and then place a dental filling to restore the tooth (teeth with more extensive decay may require a crown). A dental filling is made up of a durable, tooth-colored material that is designed to match the shade of your child's teeth and to restore strength back into the tooth.
Before removing the decay, Dr. Kapoor will administer a local anesthesia to the gums surrounding the tooth. This anesthetic will numb the area to prevent any discomfort. Once your child's mouth is fully numb, we will remove the decay. Once the decay has been removed, we will apply a very thin layer of the dental filling.
The material used to fill the tooth is a moldable resin that we can place and shape over the areas of the tooth. Each layer is hardened into place with a dental light before another layer is applied.
Is a filling still necessary in baby teeth?
If your child still has their baby teeth, then you may not think that it's important to have the tooth filled (after all, they won't have these teeth forever); however, your child will still have their baby teeth for many years until their permanent teeth come in. It's important to keep these teeth healthy and strong. Losing baby teeth too early could negatively impact your child's oral health.
This is why it's important that we remove cavities from baby teeth and place dental fillings. Even once the filling is placed, it is imperative that your child maintains good oral hygiene to reduce the risk for cavities and to maintain their new filling.
If you think your child might be dealing with a cavity, it's important that you turn to the pediatric dental team at General Dentistry 4 Kids in Virginia Beach, VA, for care. Call (757) 965-3333 to schedule an appointment with Dr. Kapoor today!