Meet Dr. Kapoor | Dedicated to Children's Dental Care
Dr. Elleni Kapoor successfully completed her undergraduate and D.D.S. degrees at The Ohio State University in her hometown Columbus, OH and has remained a proud Buckeye fan ever since. Elleni Kapoor is a general dentist limiting her practice to children's dentistry. After serving as lead dentist in a pediatric dental practice in Texas, Dr. Elleni continued on practicing in Rochester, Minnesota. Along with her extensive and diverse experience in the field spanning over a decade, Dr. Elleni brings her enthusiasm and passion for working with children to her practice. Dr. Elleni's clinical expertise involves all aspects of dentistry, including the judicious provision of nitrous oxide sedation.
Dr. Elleni is dedicated to making a difference in the Hampton Roads community by providing personalized, gentle care and insisting dental visits can be fun for kids of all ages. She is dedicated to providing her pediatric patients with the highest quality dental care and looks forward to helping them keep their smile through continued care into young adulthood. In her free time she loves spending time with her husband, Kapil Kapoor, who is an ophthalmologist, and her 3 kids. She loves traveling and enjoys outdoor activities such as hiking, biking, and the beach of course!
Dr. Elleni Kapoor is conversational in English, Spanish, Hindi and Punjabi. She is associated with the Virginia Dental Association and American Dental Association.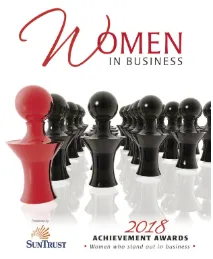 ---
Dental Team | Meet our amazing team of Dental Professionals
Megan - Practice Administrator
Megan is a Virginia Beach native. After graduating from First Colonial High School she continued her education at Old Dominion University and ECPI University. Megan has been in the dental field since 2013. Megan and Dr. Elleni have worked together professionally since then! Working in multiple offices over the years, Megan humbly went from Dental Assistant, to Lab Technician, to Business Assistant, which gave her the resources she needed to help open the doors of GD4Kids with Dr. Elleni in 2018.
In Megan's spare time, you can find Megan spending time with her 2 dogs, Gigi and Gracie, teaching dance at a local studio, or pruning and watering her houseplants.
---
Casandra - Lead Dental Assistant
Casandra has been in the dental field since 2006. She was raised in VB and graduated from Kempsville High School. She loves working with kids and wouldn't have it any other way. Casandra has been with GD4Kids since we opened our doors in 2018 and has played a crucial role in helping grow the office to what we are today. Casandra and Dr. Elleni actually have known each other since 2012 and have an unspeakable bond in the dental clinic. You will find Casandra at the front desk, clinical areas, all over the office really! She likes to spend her free time with family, shopping, and taking vacations.
"When I discovered I had no talent, I was too big a star to quit"
---
Alexandra - Patient Care Coordinator
Alex was born and raised in Virginia Beach. She joined the GD4Kids in 2019. Alex has worked in a variety of settings that has built her customer service skills to be unmatchable, and you will find her shining smile at our front desk. During her free time, you can find Alex shopping for all the bargains!
Alex also loves going to the beach, doing yoga and spending time with her cats, Jadakiss and Ivy.
---
Mikaela - Dental Assistant
Mikaela was born and raised in Fitchburg, Massachusetts. She has been in the dental field since 2015. The military brought her to Virginia Beach with her husband and 2 dogs in 2019 and
Mikaela has been in the GD4Kids family ever since. Mikaela enjoys spending time with her family, reading, and is an avid yogi. Mikaela has tremendous passion for working with children of all ages. You can find Mikaela in the office either showing off her new dance moves or singing along with Dr. Elleni.
---
Aryana - Dental Assistant

Aryana is originally from Delaware and has lived in Virginia Beach since 2018. She has been in the dental field since 2020 and has always favored working with children. Aryana has been with GD4Kids since 2022 and is always able to make you smile with her bubbly and welcoming personality.
In Aryana's spare time she loves to spend time with her family, play with her dogs, and she also loves going to the beach.
---
Catherine - Dental Assistant
Kati is a VA native, and grew up in Norfolk, Virginia. Kati has been in the dental field since 1990 working in a variety of settings but always specializing with children. She has a beautiful teenage daughter, 2 dogs, and 2 cats that she loves to spend time with.
Her favorite quote is "Be happy and smile!"